Gaming TikTokers That Deserve Your Follow
TikTok still somewhat has this grossly inaccurate misrepresentation that all the content on there is young girls dancing to trending songs on the app or ill-timed lip syncing videos. While there certainly is a fair share of this, TikTok is one of the best social media apps for its content algorithm. Within mere hours of being on the app when I first downloaded it I was being shown content that truly appealed to me and since you're on the Nook's Cranny corner of LDN then we must have something in common. Gaming videos will probably pique your interest and if you've spent any time looking at the criteria on YouTube, you'll love losing hours to it on TikTok too. 
Whether you've never given the 7th most-used social network app a chance or if you've been using it since it held the name 'Musical.ly', we can guarantee you probably need some of the gaming TikTokers listed below on your regular page. 
Cozy Games is a wonderful TikTok account where Kennedy sets up a super cozy atmosphere and creates a load of content about different cozy feeling games to try or just making a lovely atmosphere to fill the sometimes overwhelming endless-scroll. 
This cosplaying TikToker will try anything from games to TV shows to anime. Her following is massive and there's a reason! She also regularly streams on Twitch and has a booming discord channel with event nights and collabing opportunities. 
Gorillo is certainly my go-to when I've run out of ideas for Minecraft creations or I'm feeling the need to log on but I haven't quite got the creative juices flowing yet. They have full length tutorials on their YouTube channel but loads of mini builds on TikTok to fill those little gaps!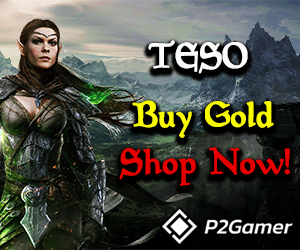 Naomi's account is brilliant for set-up tips and just general relatable gaming content. She also streams on Twitch so make sure to check that out too. Beware that if you follow her TikTok you may end up buying things… lots of things. 
This content creator has two TikTok accounts, this one has a lot of random content but their Stardew Valley videos are some of my favourite videos on TikTok of all time. Their other one is @evensmallercos which is entirely for cosplays. Currently there's a lot of Lady Dimitrescu stuff and we're here for it.
I couldn't get all the way through this list and not give myself a little shoutout. Most of the content on this account is kawaii unboxing and snacks but there's a fair bit of gaming in the background! 
Being a content creator of any form is quite the task and TikTok isn't too different! Keeping up with posting as well as maintaining engagement while living a life outside of social media can be hard, so following and engaging with our favourite gaming TikTokers can make the world of difference. 
Let us know if you end up following any of these Gaming TikTokers on our Twitter!